Eboni Walker, the wife of Chris Walker and mom of Samara and Cai Walker.
Samara - 4th Grade
Cai - 1st Grade
Samara is 9 years old and Cai is 7 years old. We're a family of 4 who love being together. We make sure we dedicate days to family time with our busy schedule. Chris is an entrepreneur of a cleaning franchise and a licensed welder, I work in the corporate field as well as have a custom cake home business.
Chris and I always made sure to focus on reading time with our children. We have over 100 children books in our library. Both Samara and Cai are great with storytelling!
Samara has always shown her love for storytelling since she was about 4 years old very expressive and energetic. I think our children will be perfect for this project and they take direction well.
Nadya (mom) and Isabella Bermudez
Age of your child/children -

5 years old

Background/ethnicity - Latin (Puerto Rico)
Isabella and I moved here right before the school year started; she barely spoke any English and was thrown into an English-speaking Kindergarten classroom. The first weeks of school were so hard for her (and me) that I questioned if I had done the right thing accepting a job here in NYC. I knew she would learn to speak the language, but wondered about reading (we moved before she learned to read in Spanish). I am a professor, and reading is a big part of my life. I wanted her to experience the joy it brings, and that she did! Bella is now on level G and most of all, she loves reading! I am amazed every day at her determination and can happily report that she can read in two languages!
Maria Rambo (mom)




Darrin Cirillo (dad/stepdad)




Sam Lauricella (age 9)

Meg Lauricella (age 7)

Mia Cirillo (age 3)

Caucasian/Italian
I was brought up as a reader - my dad read endlessly to me as a kid and it it something I want to instill in my children. I have read to each kid since they were a couple of months old, and their reading skills are fantastic (or in Mia's case, her ability to follow story lines and get diction). We make sure to read every day, alone and altogether - it's just a part of us.
You're welcome to collect footage at our house. We have a couple of favorite reading spots: the couch in the living room, and the "red chair" (see pic) which sits next to the children's book library in the kids' bedroom.
We are the "multi-culti" family.

I (mom) am half Chinese and my children's father is Senegalese.

My girl is Senlee, age 10

Boy Arthur, age 8.
We love reading. Especially together snuggled in bed at night. It's fun, entertaining, binding and of course educational. My boy loves loves the "who would win?" Series and Magic Tree House. My girl had been discovering folk tales, especially from "other worlds," (including African American takes) as well as novels. Particular favorites lately - "Out of my Mind" and "When you Reach Me."
Myths and legends are favorites for the household. We've been reading Hawaiian myths after visiting the Volcano on the big island where my parents live.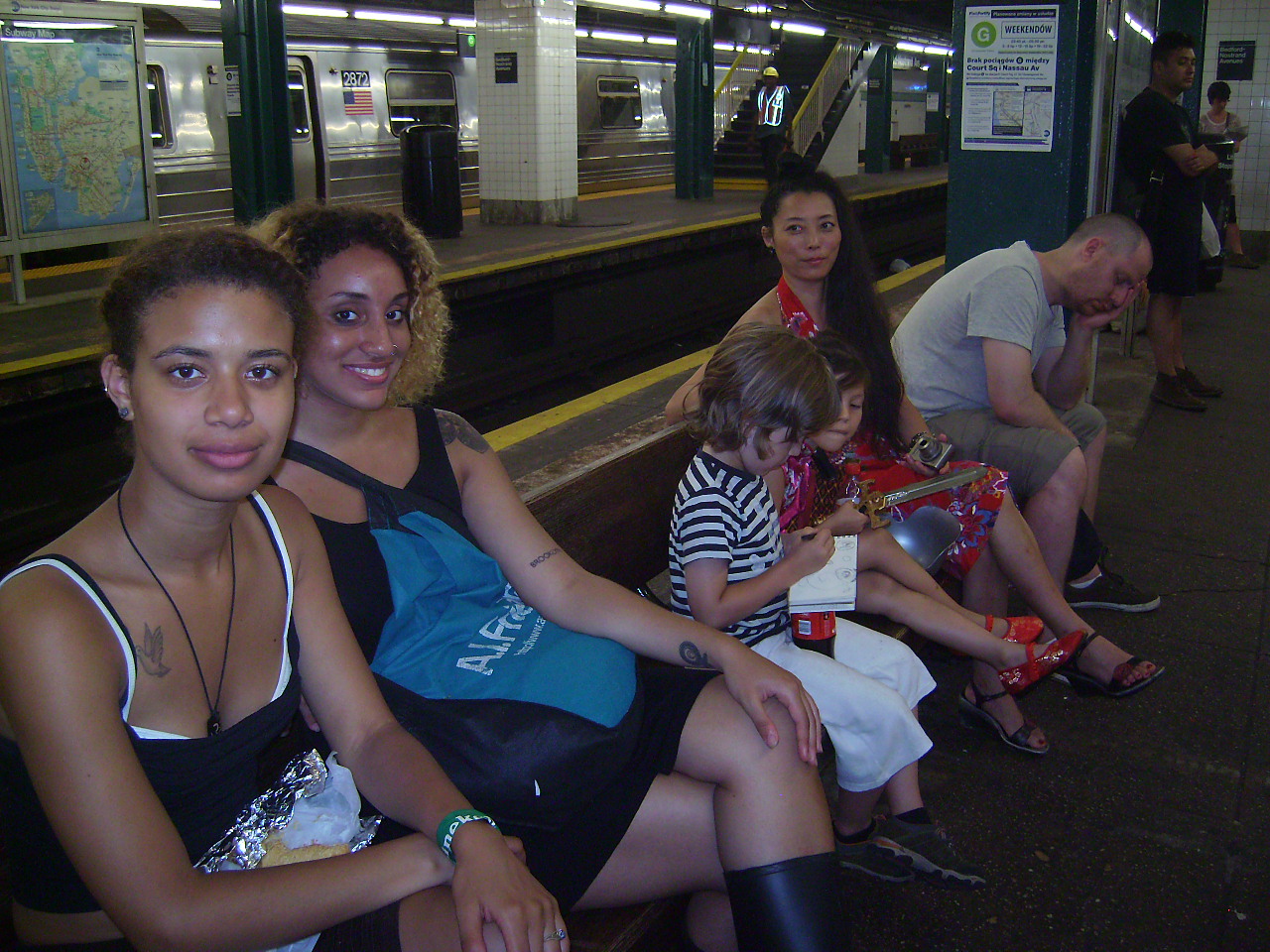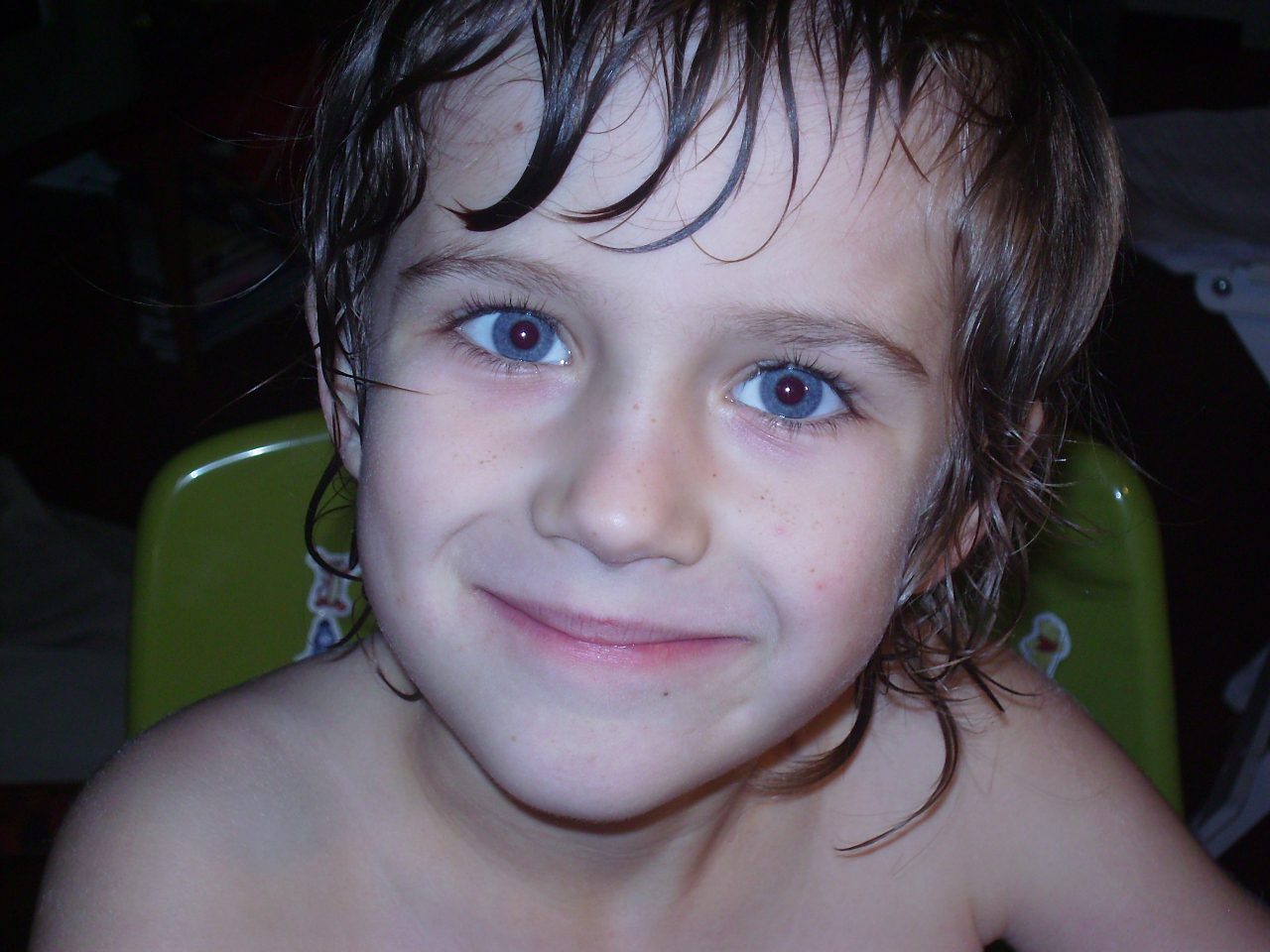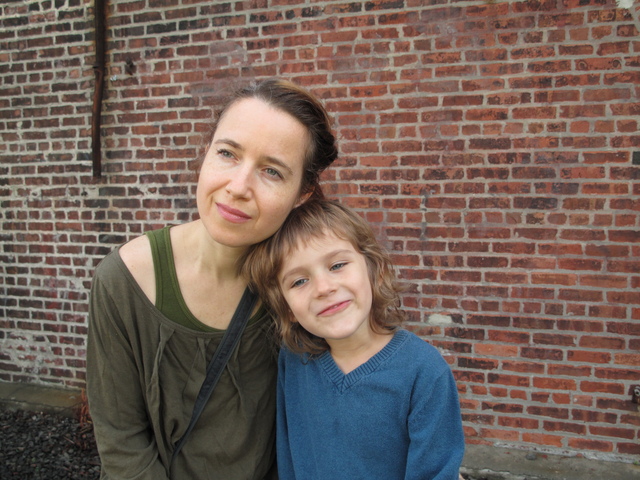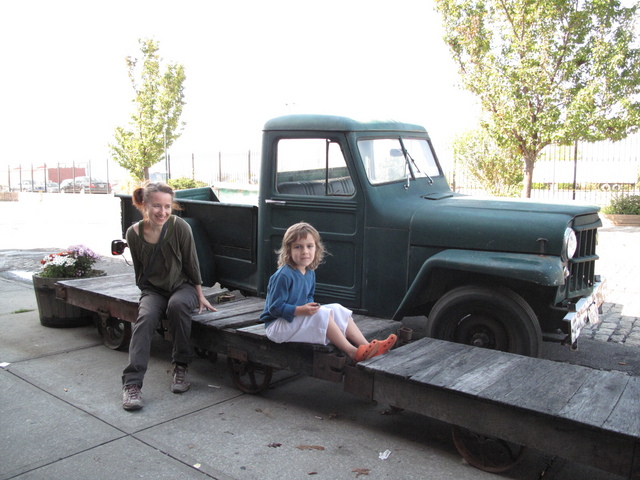 Mom

,

Edina Zsiga and son Janos Barna-Zsiga, age 7

His older sisters are half white and half black, his father and I are both white Hungarians born in Hungary.

His father speaks broken English, while I (his mother) learned to speak English at age 6.
We are all avid readers, and reading is a very big part of our lives!
Janos Jr is incredibly articulate and energetic and expressive. We all are actually, except for his father who is more reserved.
I think we would make an interesting example for this project for the following reasons:
I was a refugee from a communist satellite country whose parents brought me and my older sister to this country to seek a better life. I never even learned to speak English until kindergarten which delayed me socially. I had a rather lonely childhood because of the language issue, and it was the reading of books that saved me. I adored books. I was always getting in trouble by my parents for reading when I was supposed to be in bed sleeping. Reading was what ultimately gave me the power to master the English language and obtain a better than average vocabulary. I was an insatiable reader.
My parents were not able to help me at all with my homework because they were just learning to speak English from speaking to others and watching tv. They were not conversational and were not very articulate, did not provide much guidance or support growing up, so I feel as though I was raised by books more than by parents. Books were my refuge, my teachers, my entertainment, my everything. I would have withered away without books.
My lack of proper guidance and parental support caused me to make many mistakes in life, a main one being to have become a mother at age 20 and having 2 children by the time I was 23, even though my daughters' biological fathers had no part in their lives in any way, even financially. I started college, went on public assistance and food stamps for several years while I finished college and graduated with honors with a bachelor's degree in visual communications. Had it not been for all the books and reading in my life, I would likely have ended up on welfare and minimum wage jobs for the rest of my life and raised children to do the same.
It was books that showed me the examples of hundreds of different lifestyles that could be lived by a human being. Books gave me friendship, community, guidance. They gave me the skills and curiosity to search for more and better, to give me hope for a better life. Books filled in the gaps and deficiencies of my upbringing. Anything I lacked in life, I always knew that books could teach me how to obtain them.
I always read to my children, and they always saw me reading. So books were as much part of our lives as food and water. They learned to read, excelled at it and loved it. My grown daughters now have richer lives and hopes for the future because of the large role books play in our lives. My son is in 2nd grade and even though he doesn't like to be forced to read 30 minutes per day, he will easily read for an hour or 2 at a stretch but he says, "well that doesn't count toward my homework because I was just reading that because I wanted to."
Reading is so very important. I am convinced that it is a huge factor in intelligence level. I have a sister with a son just 1 1/2 years older than my son. Even though he has 2 parents at home, they are not readers. His father never read a book to him his whole life and he never reads. He watches tv all day when he is not at work. My sister takes him on outings but she is also a huge tv watcher and never reads. My son was a better reader in 1st grade than hers was in 3rd grade because of the parental role in reading. I know every parent thinks their child is the best and smartest, but I feel that I am pretty good at remaining objective and I notice a marked difference in the intelligence of my son and my sister's son. I really do feel that reading plays a huge part in that.
Reading to your child and your child seeing you love to read is as important as good nutrition and sunlight. Reading is absolutely necessary for a human being to flourish in life.
I think our family would be an excellent example of this. I could have ended up a depressed person living in poverty. Reading gave me what I needed to rise above my circumstances, and even when I made huge mistakes, I was able to overcome those and become a moderately successful person who owns a 3 family house, an apartment, has a full time job as a manager in a health service industry, who just started her own corporation and signed a lease on a brick and mortar location to open a retail store/gallery so that I can move toward full independence doing what makes me truly happy and quitting my job where I am at the mercy of a boss.
Best of luck to you on this project!
Take care,
Edina Zsiga
Erin - 2nd grade
Ryan - 4th grade

Andrew - 1st grade

Andrea - 2nd grade